Bespoke Consultancy, Presentations and Training for Business, Education and Community
Domestic Abuse is Everyone's Business
1-day training on Understanding Domestic Abuse, Stalking, Bullying & Sexual Harassment in the Workplace Delivered in partnership with STARS and YMCA Bournemouth
It was a pleasure to deliver our training to seven local organisations. The training was well received by all who attended with the subjects being a source of lively debate! All who attended now have much more in-depth knowledge of all the subjects covered and feel more prepared and confident to address these issues should they arise in their workplace.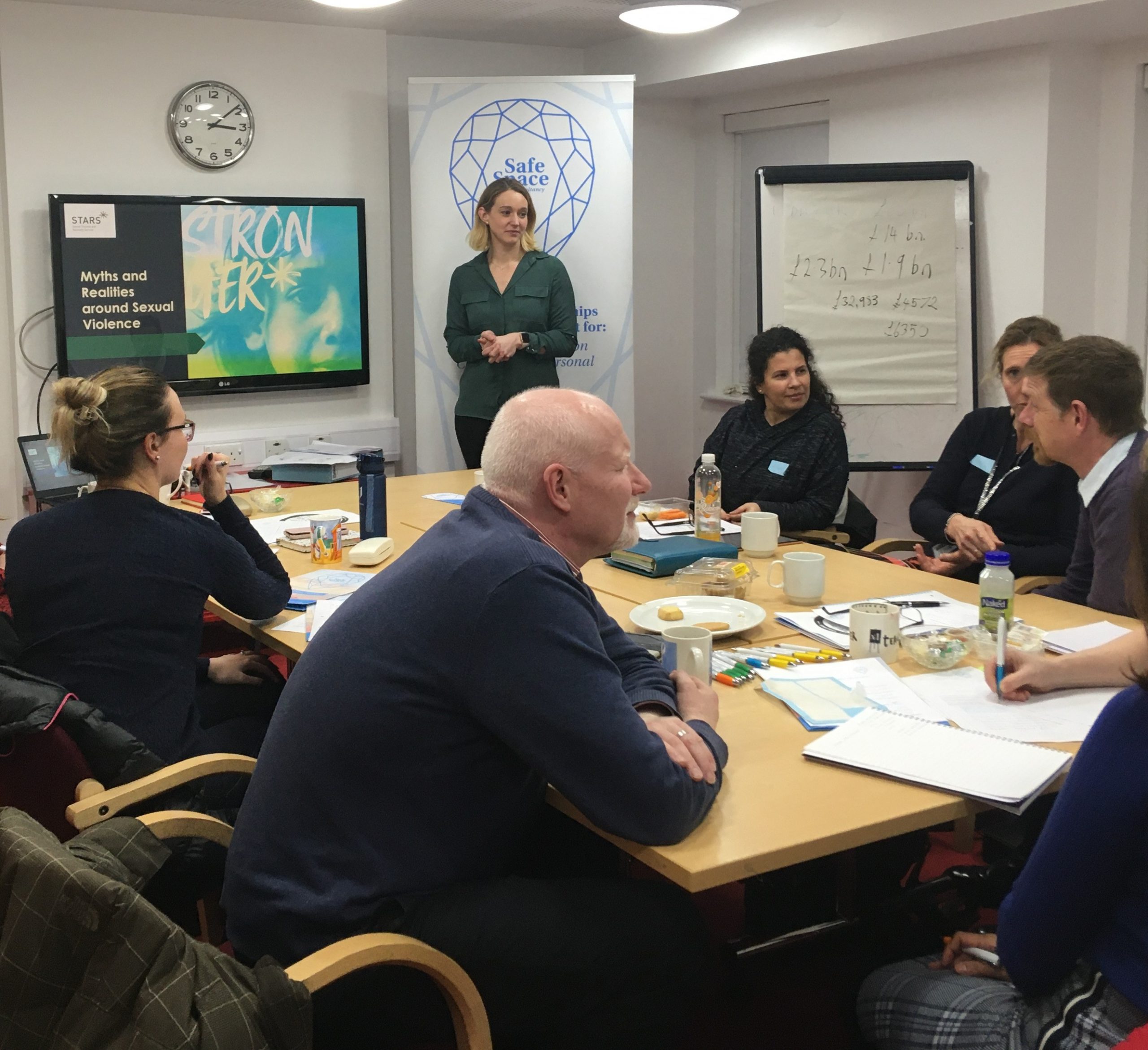 "A very enlightening and insightful day, thank you." Louise Matthews - PerceptionsUK "Very interesting subjects, has made me realise our need to apply the same support to all staff that we give to frontline staff." Jane Keyworth – EDASUK "Very interesting and knowledgeable training." Liz Carter – The Water Lily Project
If you are an employer or representing a business or organisation and would like to know more about the training services offered or to book training, please email your expression of interest to julie@safespaceconsultancy.org

International Women's Day Sunday 8th March 2020
"I am Generation Equality" "Realising Women's Rights"
"I am delighted to be invited back as a speaker this year to attend the newly named event; Women's Community Impact Awards in celebration of International Women's Day 2020. Last year I was delighted to receive the Compassionate Entrepreneur Awards at this event."
Book your tickets for the evening event which is being held on Saturday 7th March 2020.
Blog #7: Understanding Economic Abuse for Employers