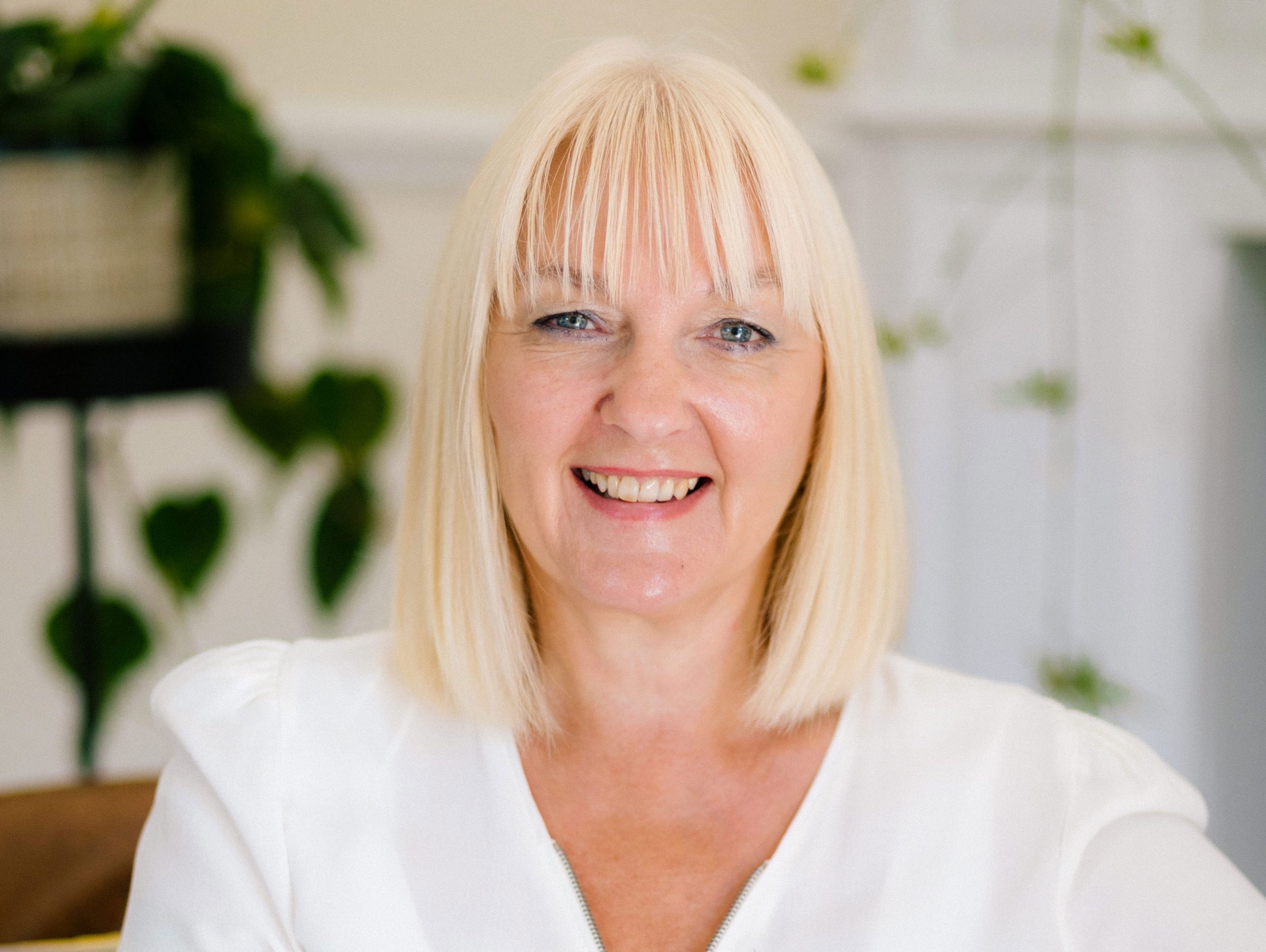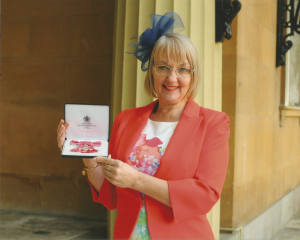 "2019 was an exciting year for me as I was awarded an MBE in Her Majesty the Queen's Birthday Honours List on 8th June 2019.  I feel very proud to be recognised for this award for services to People Suffering Domestic Abuse and to charity." This was preceded by receiving the local Compassionate Entrepreneur Award earlier in the year through the organisation ArtsforSurvival.  Both awards were a huge surprise and received with pleasure and gratitude!"
Julie Johns is the Founder and Managing Director of Safe Space Consultancy,  Her career path has led to her current position of being a leader and local expert in raising awareness of and delivering training and bespoke consultancy services to all sectors on domestic abuse, stalking and harassment.
Julie's personal vision is a world free from violence and abuse and her  business aim is to contribute towards this vision through engaging businesses to create safe and healthy workplaces where the message is abuse, stalking and harassment is unacceptable.
Experience and Training
Julie has 20 years' experience of working within the field of domestic abuse. Through founding and managing a therapeutic arts-based domestic abuse charity, The Butterfly Foundation, Julie gained extensive, first-hand knowledge of this very complex subject. In addition to this Julie has co-created innovative art therapy programmes for children affected by domestic abuse as well as preventative and educational programmes i.e. Safer Relationships into Schools and Healthy Relationships for young people.
Julie has a Diploma in Art & Design(Falmouth College) and a BA(Hons) in Dance with Visual Practise (Brighton University), utilising the creative space as a platform to express her views on social issues such as inequality and her abhorrence of violence.  Julie worked previously as a community artist, developing art workshops for adults affected by domestic abuse and co-creating a programme of dance for survivors of domestic abuse.  Julie received training as a Freedom Programme Facilitator, AVA Project (OCN) Delivering Domestic Abuse Services for Children and Young People, Youth Worker, Safeguarding, Youth Arts Management into Schools, Marac and DASH Risk Assessment Model and received further training in Sexual Violence Awareness, HBV/FGM/Forced Marriage and Child Sexual Exploitation.
Most importantly, Julie credits her knowledge of domestic abuse to all those who she has encountered over the years who have disclosed to her their personal experience of domestic abuse.  Julie is dedicated to educating and training others, so many may learn from their experiences and contribute to the prevention of it from happening to following generations of women and girls.
Julie received an MBE in 2019 for her work in supporting people experiencing domestic abuse and to charity. An award received on behalf of all those who have experienced domestic abuse.
Funding:
Safe Space Consultancy was established on the 6th of April 2015. In March 2016 Julie received a start-up Social Entrepreneur Award from UnLtd. 
In July 2017 and December 2018 Julie received further funding from the Christian Seedbed Grant, based in Poole, recognising the social value of Safe Space Consultancy